I think most people will agree that when you decide to part ways with your current vehicle, it's optimal to sell it for more money, than less. The problem is, that typically cars that have strong resale value, do so because they are dependable workhorses, not great enthusiast cars. There are, however exceptions to the rule, and I believe that the Chevrolet SS is going to be one of them.
I'm not just throwing that statement out there. The last car that General Motors made that was similar to this was the Pontiac G8. Both used the same chassis, an LS V8, and offered a manual transmission. If you look at the current used G8 market, manual GXPs are still selling in the high 20s to low 30s. Granted, to get a new SS gets into the 50s pretty quickly, a quick search on Cars.com finds low milage one and two year old manual transmission SSs in the high 30s and low 40s. Some even offer a certified warranty.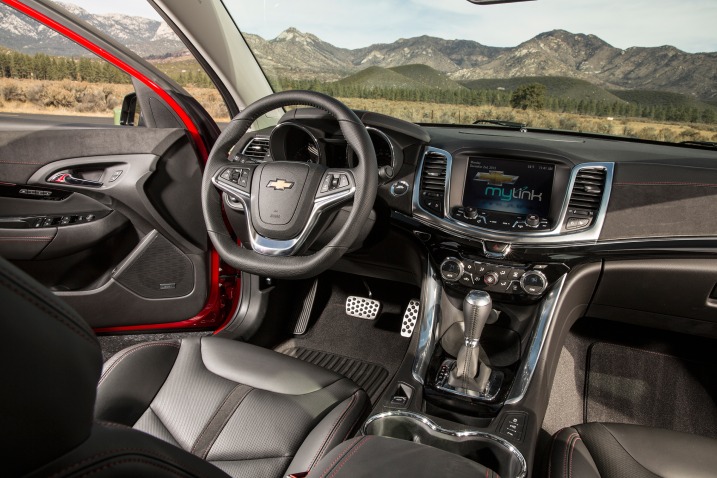 My point is, that five year old, used and driven versions of what is pretty much the same car have only lost a small amount of value. The upside, is that the SS has had a host of upgrades over the G8 of 5 years ago. A much nicer interior and possibly more important; magnetic ride control. Magnetic ride control is what happens when the worlds largest auto maker actually uses its wealth and vast engineering department for development of ways to make cars better. The suspension is very adjustable and has computer systems that sense the condition of the road and constantly adjusts to maintain control and ride quality. It's so good that many other manufactures are paying GM to use it on their cars.
So if you are looking for an incredibly fast, good handling, comfortable, unassuming, family sedan that does 0-60 in the low 4s, and will be worth something when you sell it, go get a used manual SS. I guess you could get an automatic, but don't be that lame.