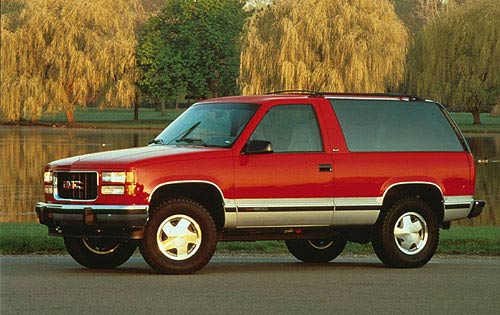 The 2 door SUV is a dying breed in today's family-oriented, car-based SUV marketplace. The Chevy Tahoe and GMC Yukon were the last full-size SUVs available in the United States. Personally, I am a huge fan of 2 door SUVs. They have a shorter wheelbase, making them better for off-roading, and lack the soccer-mom look that 4 door SUVs are synonymous for. In 1995, the full size 2 door GM SUV went though some significant changes. The Blazer had it's name changed to Tahoe, and both the Yukon and new Tahoe received a completely redesigned interior that was much more modern and ergonomic. In 1996, both trucks received the updated Vortec 5700 V8 that offered up 255 horsepower as the base engine. Four wheel drive was optional, but almost every 2 door Yukon and Tahoe came equipped. According to Wikipedia, A 5 speed manual transmission was available, but I have never seen one, nor could I locate one online anywhere. It is a shame, because that would be a fantastic truck.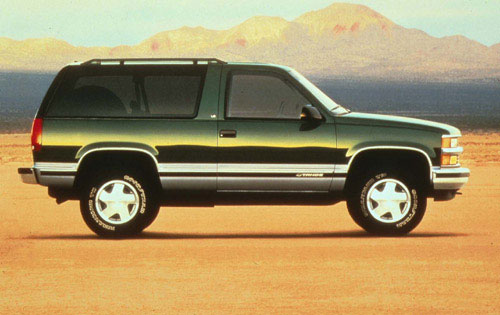 Sadly, the Yukon GT was killed off in 1997, and the Tahoe 2 door was axed in 1999. A shifting marketplace and high gas prices are to blame. It's really too bad, because these trucks are so damn cool.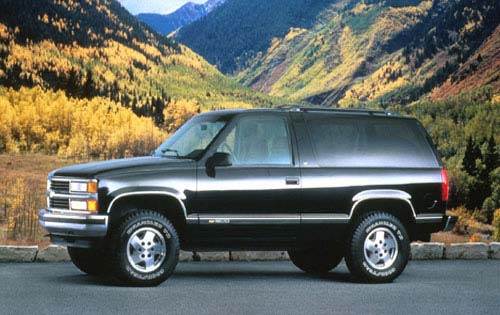 My ideal version of one of these trucks would be a Yukon GT, mostly because I think GMCs are generally cooler because they aren't as prevalent. A Tahoe sport would be adequate also, because they had a sport appearance package that made them look pretty modern. I think it would be perfect with dual exhaust peeking out below the rear bumper, and mufflers that allow a little bit more of the small block V8's tone to be heard. It would be a truck that looks fantastic, and is just not all that common anymore. This is why it is on my list.
I stole photos for this post from:http://www.edmunds.com. If you are the owner of these photos and would like me to take them down, I will gladly do so. jj@doublejslist.com