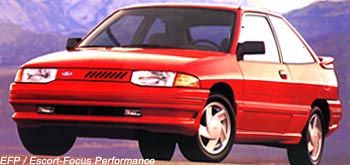 In 1991, Ford unveiled the second generation Escort to the American marketplace. At the time, Ford owned a significant portion of Japanese automaker Mazda. The first generation Escort was barely adequate as a contender in the subcompact segment of the US market against foreign competition. Since Ford had such strong ties to Mazda, they decided to co-develop the platform the new Escort would use. The end result was one of the best small cars that has ever worn the blue oval in the US. The icing on the cake was the GT model that was released at the same time as the other models in the second generation lineup.
The GT model had a lot of upgrades from the standard Escort. It received four wheel disc brakes, sport tuned suspension, a handsome body kit, fog lights, it's own grille and sport seats. Perhaps the greatest upgrade was from the single cam ford engine, to the double overhead cam 1.8 liter Mazda engine. This was the same engine that was used in the Miata (MX-5). Anyone familiar with that engine knows how spirited, and reliable it was. The collection of changes transformed the mundane econo-car into a very competent hot-hatch, ready to compete with the likes of the Volkswagen GTI, and Honda Civic Si.
It is seldom that these automotive gems are seen on the road anymore, however, when one is spotted, it is similar to spotting an endangered species that is still thriving in the wild. The idea of any hot hatch is usually enough to trigger excitement in a true auto enthusiast's heart. The concept of a truly competitive American branded hot hatch, is inspiring. This is why it is on my list.
Honorable Mentions:
The First Generation Escort GT: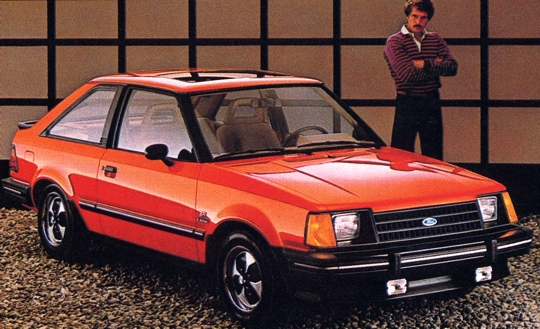 They usually looked pretty good, but were lacking in performance and feel that could make them steal sales from the competition.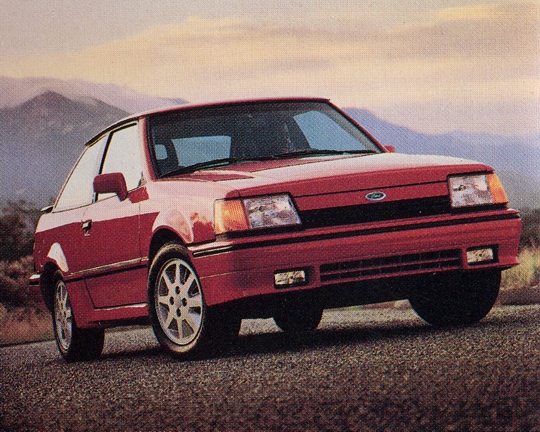 I stole photos for this post from: http://www.productioncars.com, http://www.escortfocus.comhttp://www.cargurus.com . If you are the owner of these photos and would like me to take them down, I will gladly do so. jj@doublejslist.com